Sun Face Wall Charm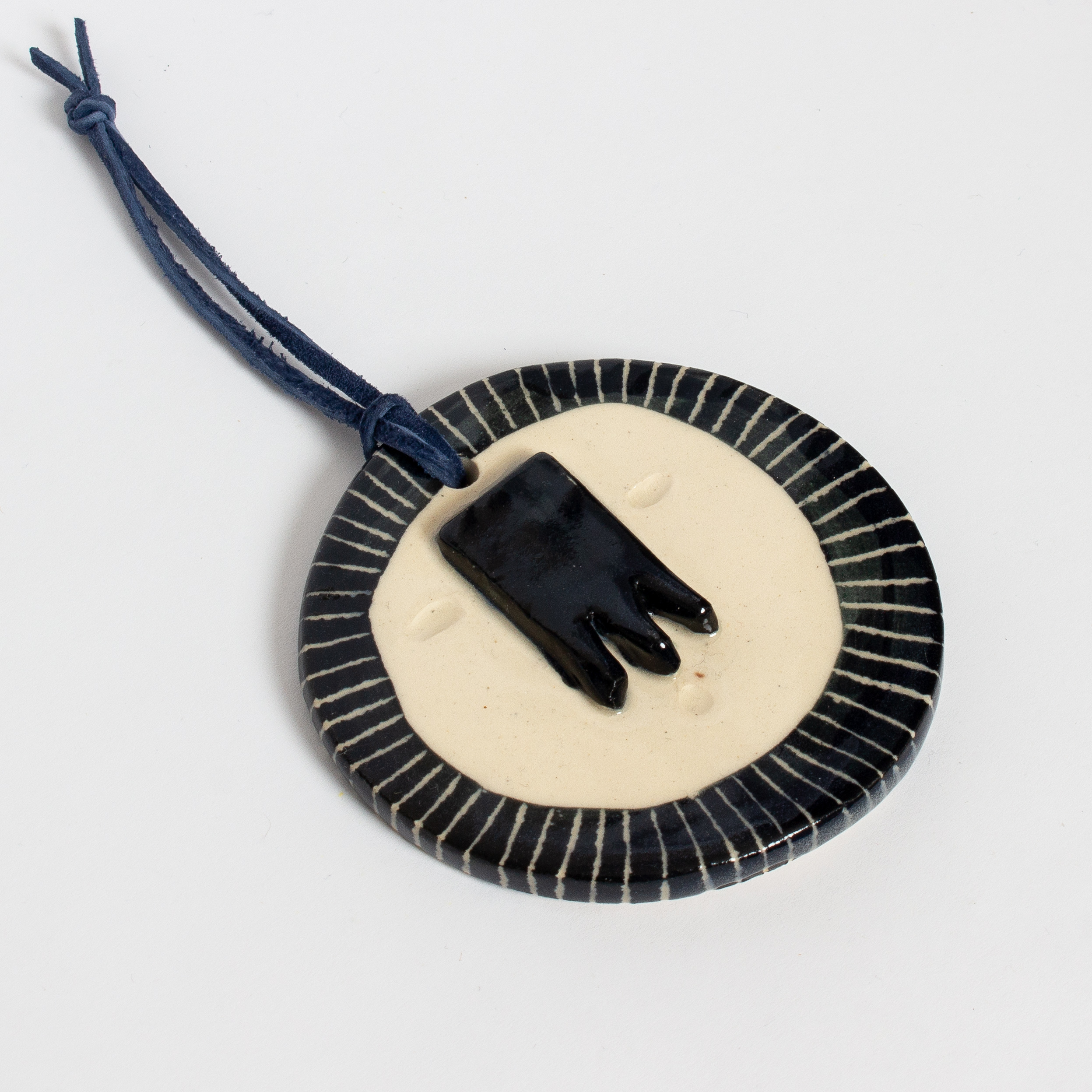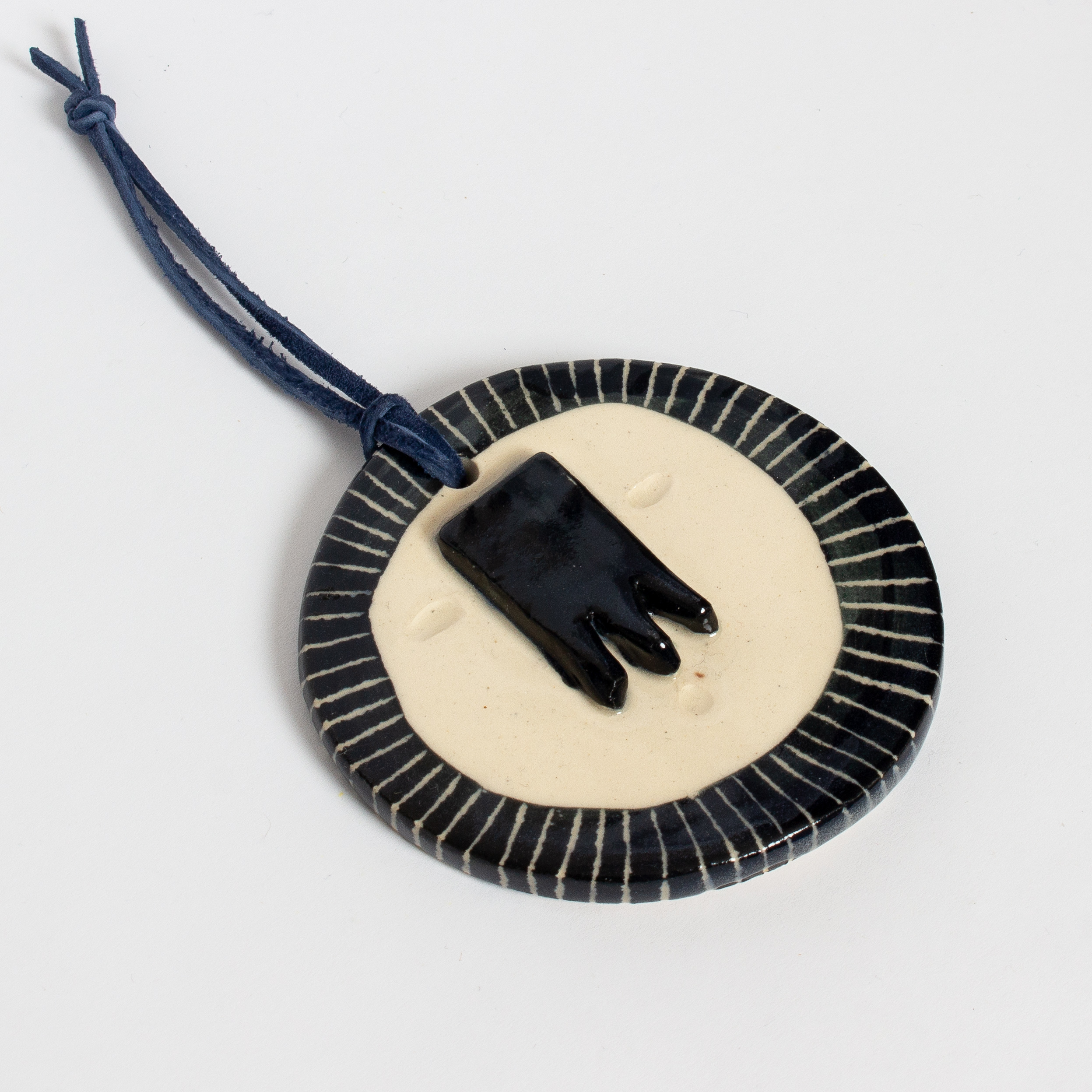 Sun Face Wall Charm
A hand built ceramic sun face wall charm hand painted in black with sgraffito details. Hangs from a blue suede 8" cord.
MTO: 3 - 5 Weeks
PLEASE NOTE: Each handmade piece is unique, sculpted shapes and carvings are individual to each piece.
• One Sun Charm
• Approximately 1"H x 3"W x 3"D
• Hand washing recommended.
• Packaged in a recycled kraft tuck top box. Padded with recycled crinkle cut paper.
Made in NYC